About us
used-woodchippers.com is part of Redwood Global Ltd, the owner of the Först brand – Europe's largest specialist woodchipper manufacturer. Based in Andover, Hampshire we typically have up to 100 used woodchippers in stock at any one time.
Most of the chippers in our used range have been taken in part-exchange for new Först machines. It also includes ex long-term rental machines, ex demonstrators and machines which have been released from our service loan fleet.
Due to the nature of the business, the majority of our stock is Först product, but we also bring in many other different brands including Jensen, Timberwolf, GreenMech, Schliesing, TP and more.
How it works?
We have 3 categories of used machines, designed to cater for all types of buyers.
Först Refurbished
These are Först machines which have been fully stripped, shotblasted, repainted and put back together with new bearings and any other key components which need replacing.
Fully refurbished gets you a machine which looks like new but not at the cost of a new machine. You get a 3 months parts and labour warranty with these machines.
There can sometimes be a waiting list to get your machine due to the volume going through the workshop which have this level of work carried out.
View refurbished chippers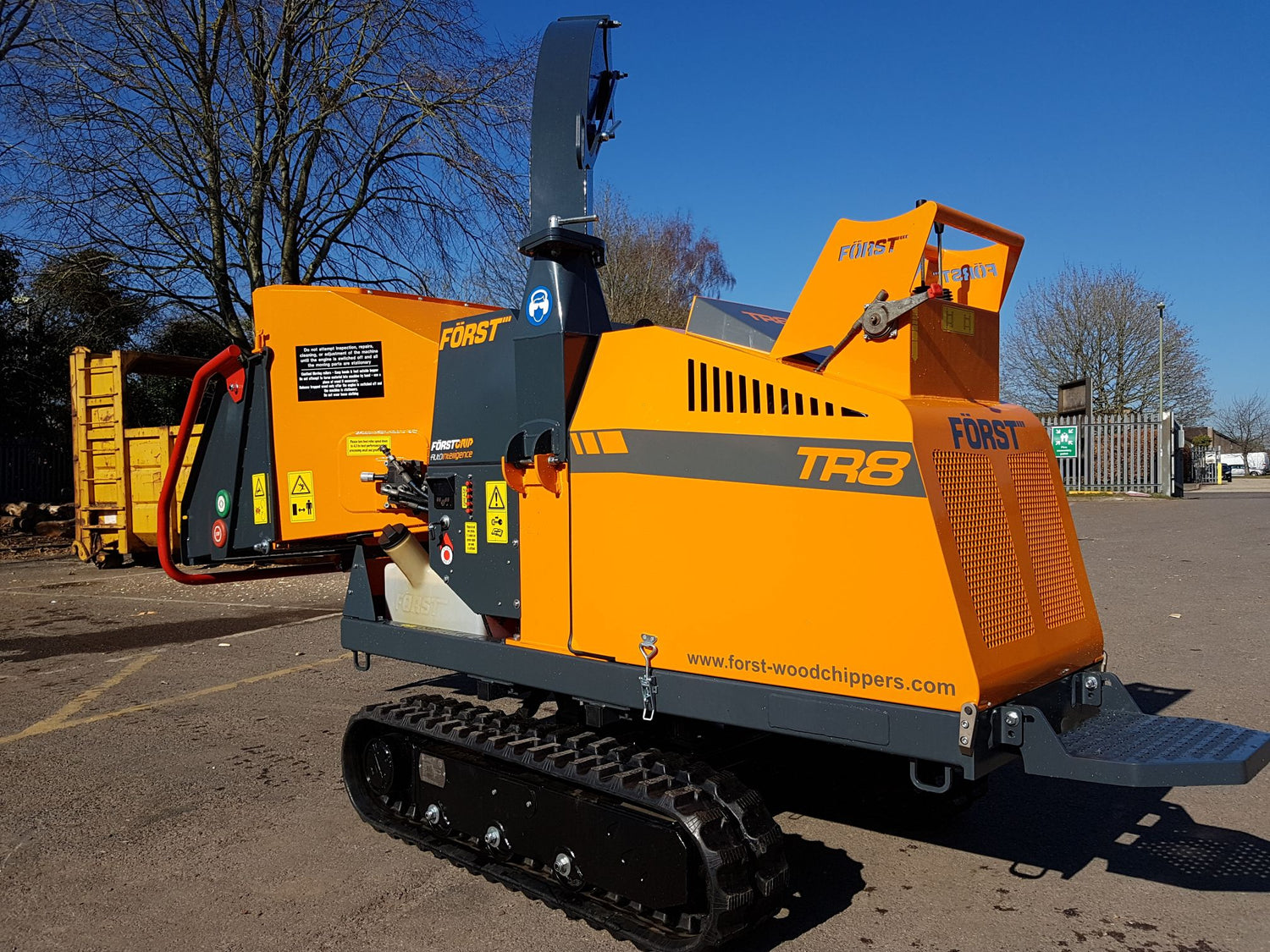 Först Approved
These are machines which have been fully inspected, serviced and are fitted with new bearings and other wearing parts if required. 
We basically do what we need to do to get these machines into a fully operational and working state.
Approved used gets you a good reliable chipper but it won't look like new. 
You get a 3 months parts warranty with these machines.
View Först Approved chippers
Used - as is
These machines are machines which are operational, chipping timber and H&S compliant but which haven't been through the workshop at all. 
These are sometimes machines which are waiting to go through the workshop to become 'Approved Used' or are other brands of machine which we have traded in PX. 
If you are looking for a bargain machine and you are handy with the spanners this is a great option for you. 
You don't get any warranty with these machines.
View used - as is chippers